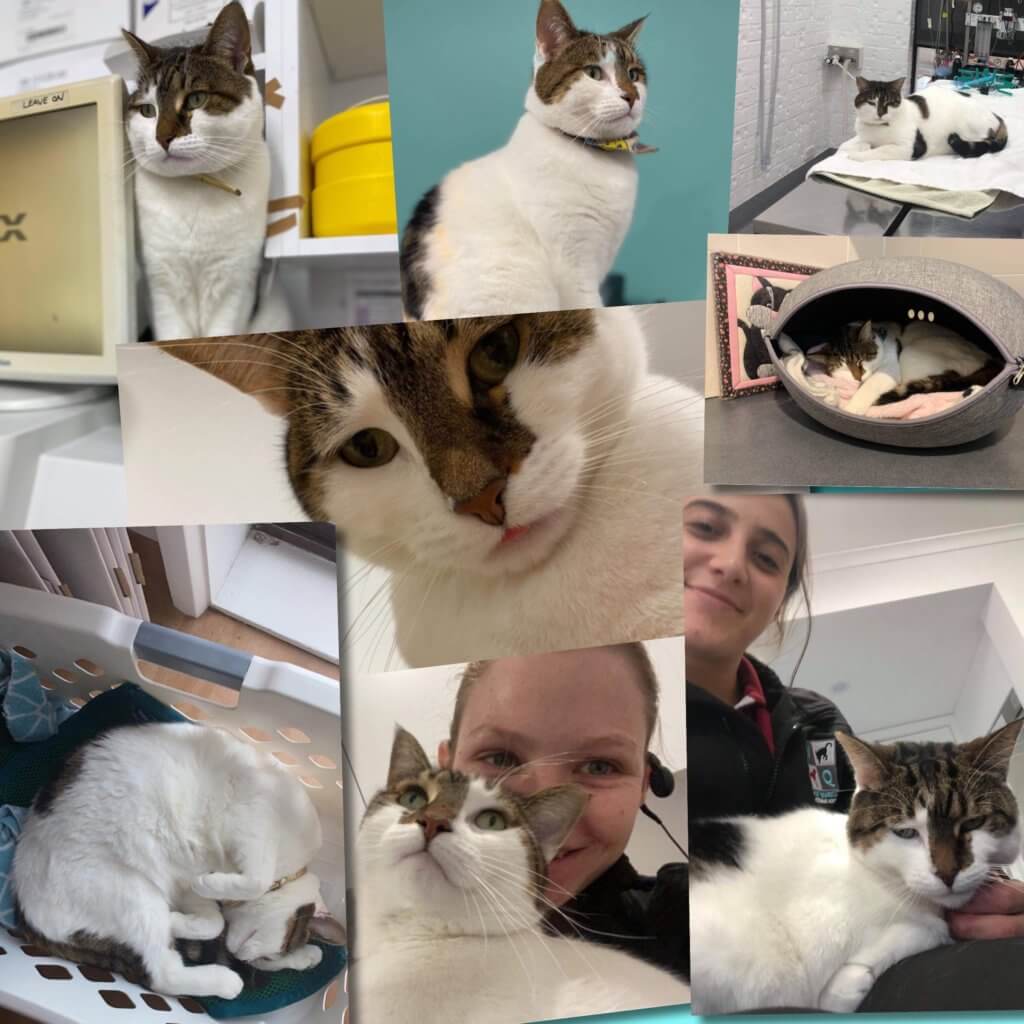 Nursing with Norma – September 2020
I hope you are all keeping well through the pandemic and keeping safe. We are doing everything we can make sure we all are staying healthy and safe in the clinic so we can continue looking after all your wonderful fur babies! So, a big thank you to all our wonderful clients who are abiding by our protocols during this crazy time!!
What a big month August has been for us! The reception team got new sneeze screen protectors! Unfortunately for me that means I can't sit under the heater anymore or up at reception all the time… As I MAY have caused a bit of a commotion when the wonderful Allie installed them all… and I MAY have tried to knock them ALL DOWN mere minutes later. Muhhahahahah!! But I'm happy that they're there as it's making our reception team, and hopefully our clients feel protected! I still can hang out under the computer and scream for treats there!
The clinic has been absolutely sparkling clean since the pandemic hit and I may have had a bit of a run in with some chemicals that were used… I MIGHT have gotten a little over enthused by "trying to help" and licked something I most definitely should NOT have! I started to feel very unwell and had ulcers in my mouth, but my vet family helped me out straight away… however I WAS NOT happy about it. I had my mouth rinsed out, placed onto IV fluids, and had to be COERCED into eating. Listen I'm not going to lie… I'm not the bravest cat. It's all well and good seeing the patients come and go with THEIR procedures but not for me NO THANKS! Lucky my family would do anything for me and will love me no matter what, even if sometimes I can be a bit … naughty. I'm much better now and have recovered really well !!
A couple of weeks ago we had a fun staff day!! Due to the fact we have been so incredibly busy, Dr Hamish decided the staff were all due a relaxing, team building, fun day! I had a great time! The clinic closed for half the day, Dr Hamish brought in his movie projector and set it up upstairs. We had bean bags, blankets, and lots of food! I had SUCH A fun day. So much attention was paid to me and I had so many snuggly bed options!! Some of the other staff also brought in their sewing machines! Nurse Clare brought us some REALLY cool fabric which was used to make face masks for the team!! I think my favourite print was the Paw Patrol one made specifically for Dr Brett!
With the end of August I am looking forward to spring! Hopefully, the weather calms down and we get some nice sunny days again. I LOVE sitting upstairs in the window in the sun. The rain really wasn't very fun for me. I hope you all kept safe during the flash flooding we had. Poor Nurse Ren'ae was flooded in at her property!! Lucky her and her fur-family stayed safe! I was very worried about her!!
Anyway, I hope everything is keeping well and looking after themselves during this incredibly difficult year.
Until next time friends,
Love Norma xx