West Queanbeyan Veterinary Hospital has been serving the people of Queanbeyan and the Canberra region for over 30 years. In 2002 the hospital was purchased by Dr Hamish Cameron, the current owner, who has continued to upgrade the hospitals facilities to meet the needs and advances that continue to occur in veterinary medicine and surgery.
Our aim is to deliver best practice patient care and client service via a dedication to professionalism, fairness and value. This means we will strive to give you the best advice on how to look after your pet to prevent illness and maximise the human – pet bond.
In times of illness or injury, we will give you all the information and options required to make the best treatment decisions for you and your pet.
To ensure we achieve this level of care, we are committed to ongoing education, with all our team encouraged and supported to continue their professional development in nursing and veterinary qualifications.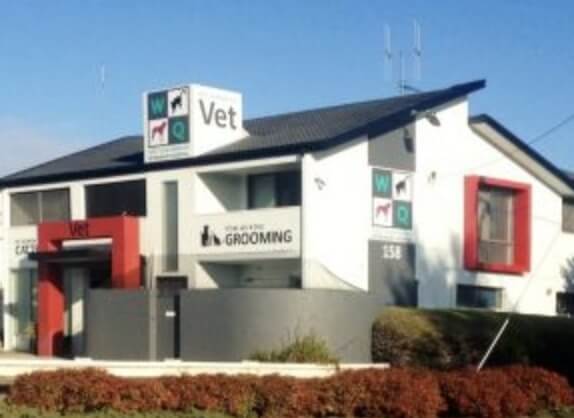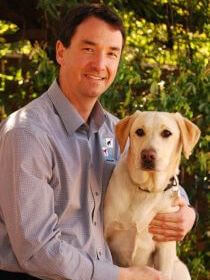 Dr. Hamish Cameron
Veterinarian
B.V.Sc (Hon)
Bio
Hamish graduated in 1993 from the University of Melbourne and worked in Canberra, London and Melbourne prior to taking over as practice owner and principal veterinarian at West Queanbeyan Veterinary Hospital in May 2002. Hamish is interested in all aspects of Small companion animal veterinary practice with surgery; soft tissue and orthopaedic, being areas of particular interest. Breeding related medicine and surgery is also an area in which he has developed extensive experience. Endeavouring to provide the best current, yet practical advice, Hamish enjoys regularly participates in continuing education. Known for his ability to listen then explain diagnositic process and treatment options with expected outcomes, he likes to work with our pet owners to get the best outcomes possible. Always willing to explore new treatment options, he welcomes input from you. Hamish was inspired to become at vet growing up on a sheep and cattle farm in Victoria where he had numerous pets including birds, rabbits, ferrets, cats, dogs, sheep, goats and horses. Hamish currently has two dogs; Louis and Daisy. When he is not at work, Hamish likes to spend time gardening and enjoying the great outdoors with his wife and two children. Hamish still dreams of getting fitter . . . when he gets the time.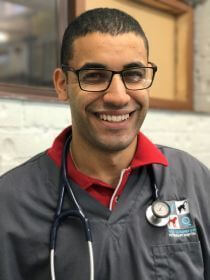 Dr Philo Nashed
Veterinarian
BVSc
Bio
Philo is the new "newest recruit to our team" having completed his Bachelor of Veterinary Science at the University of Sydney. He is a school leaver and had always been passionate for veterinary science from a young age. His height works in his favour when playing basketball and his passions are surgery, internal medicine and behaviour. Sadly, he doesn't have any pets of his own, but he hopes to get a few animals once he arranges a more permanent residence.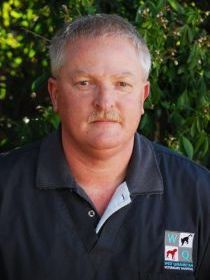 Dr. Brett Jones
Veterinarian
BSc(Vet)(Hons) BVSc (Hons) PhD
Bio
Brett was born and raised in Newcastle, and moved to Sydney to go to university, but never returned. He graduated as a vet in 1991 and worked for many years in an emergency small animal clinic in Sydney, whilst doing post-graduate studies at the Sydney University farms in Camden. He then worked in government and industry roles, while still working part-time in small animal practice, until returning to full time small animal practice in 2004. He has worked at West Queanbeyan Vet Hospital since moving to Canberra in 2005. Brett and Zuu have have one scaredy cat called TiTi. He also serves as an army reservist, and has provided veterinary services as part of community support programs to aboriginal communities in the NT and WA. His spare time is spent doing chores around the property.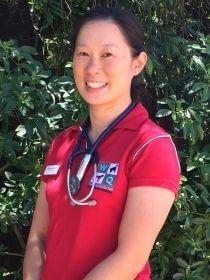 Dr. Shan Rixon
Veterinarian
BVSc
Bio
Shan is the newest recruit to our team. She graduated from the University of Sydney with a Bachelor of Veterinary Science, after having spent several years in the IT and finance world, in both Sydney and London. She and her husband have decided that Canberra is the city for them, and are looking forward to exploring all that it has to offer. Shan is a major foodie and is always finding new restaurants. Sadly, her taste for food does not extend to the culinary arts! Shan has one dog, Mack, an English Cocker Spaniel who is the apple of her eye. She has special interests in behaviour, dermatology and critical care.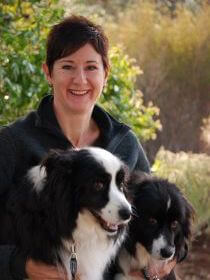 Elizabeth
Practice Manager
Bio
Elizabeth is English born but grew up in Canberra, later moving to Melbourne to study at University. She moved around due to husbands career in the Royal Australian Navy for several years before coming back to Canberra in 2000, where Elizabeth has been working for West Queanbeyan ever since. Elizabeth has a Bachelor of Arts (Hons) in Industrial Design, a Certificate IV in Veterinary Nursing and a Diploma of Veterinary Practice Management. Elizabeth's professional interests are Best Practice in Veterinary care, animal behaviour and pet care education. She also enjoys the comradery within the broader veterinary industry. Personal interests are in all things design (house and garden landscape in particular), healthy living and more recently horsemanship and riding. Elizabeth lives in a rural area with her 2 dogs (Border Collies – Myf and Maisie), 2 cats (Cinnamon and Bobbie), 1 Horse (JJ), 2 Alpacas (Al and Paca) and 8 chickens! And her husband!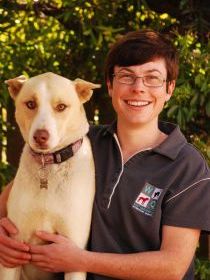 Lauren
Head Veterinary Nurse
Bio
Born in Canberra and raised in Orange, Lauren returned to us in 2009. She holds a Certificate IV in Veterinary Nursing and has been practicing her skills since 2003. Her big eared prancing dog Nara is often mistaken for a dingo on walks, though we all know her as being a big cutie. Loving animals so much Lauren uses her spare day to work at a pet resort, where she gets to give even more pats and cuddles. Outside of work Lauren involves herself in an incredible variety of music, dancing, AFL, reading and all things relating to the Titanic.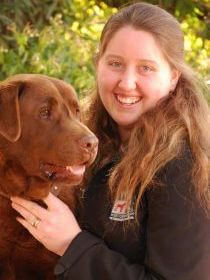 Katherine
Veterinary Nurse
Bio
Katherine was born and raised in Canberra. She started her vet nurse training in 2011 and in 2013 she completed her Certificate IV in Veterinary Nursing. Katherine grew up with Border Collies and Labradors. In her spare time she enjoys riding horses and playing with her parents 4 dogs. Kathrine's other hobbies outsides work include knitting and beading. Katherine has since furthered her studies in small business and is looking to continue studies over the next couple of years. Katherine loves working with all animals great and small; even the ones that don't have any legs!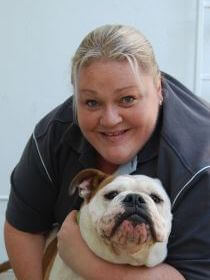 Allie
Veterinary Nurse & Administration
Bio
Allie joined our team back in 2013 as a Receptionist and Veterinary nurse after relocating back to Queanbeyan with her husband from the Central West. Allie has always had an interest in animals and started in the field at the age of 14 as a kennel hand. Allie's passion are her 2 Bulldogs Dozer and Ted. In her spare time Allie enjoys motocross riding and camping with her husband and furbabies in tow.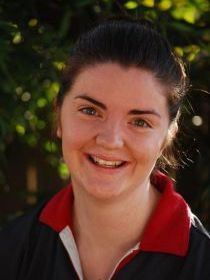 Bio
Ren'ae was born in Sydney and raised on a small cattle property on Windellama near Goulburn. She joined our team in 2013 and is currently studying for her certificate IV in Veterinary Nursing. In her spare time she enjoys snuggles with her furry giants Ada and Appa the wolfhounds, riding her horse and helping out on the family farm.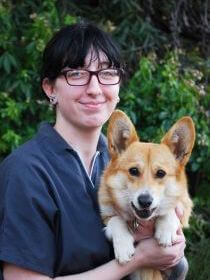 Bio
Emily joined the team in 2014 after a long 5 years in hospitality management. She has completed her Certificate IV in Veterinary Nursing in 2016 and hopes to move forward with studying for a Diploma in Surgical Nursing afterwards. In her spare time she enjoys spending time with her Kelpie 'Arya', Corgi 'Tirion', two cats 'Rare' and 'Mitzi' and of course her crazy ferret 'Louise'.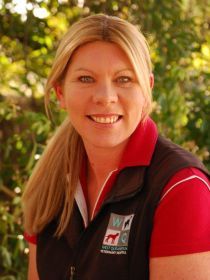 Bio
Roberta has been working at West Queanbeyan Veterinary Hospital as a receptionist since 2009. She has a background in hospitality and a degree in Science however, she genuinely loves working with animals. She enjoys caring for your pets and loves to stop for a pat or cuddle with them whenever she can (which is often!). When not at work she enjoys spending time with her Kelpie 'Guiseppie', cat 'Spindle' and husband Simon.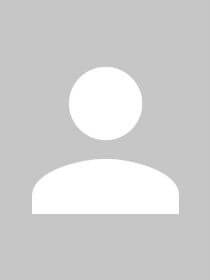 Lena
Bio
Lena joined our team in 2008, after obtaining her Certificate IV in Veterinary Nursing in Canberra in 2007. Prior to her Veterinary Nursing career she had a long career in the Public Service with a HR background. Lena is currently furthering her studies by completing a Veterinary Nursing Management course. Her interests outside of work are shopping, reading, renovating and her love for horses and horse riding. Lena is happily married with 2 children and they love to help with the gardening, go antique shopping and socialise with friends and pets. Lena has a ball obsessed Jack Russel Terrier named Max, 2 cats; Lucky and Frankie and Wrangler the horse.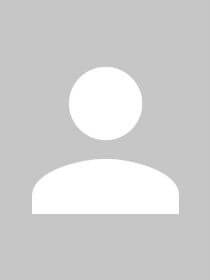 Holly
Bio
Holly was born in Sydney, moved to Burra and grew up in Canberra. Holly joined our team in 2008, she is a qualified Veterinary Nurse with a Certificate IV. Holly enjoys reading, shopping and anything horse associated. Holly loves her music, the theatre, concerts and music festivals. Holly has a black bouncy labrador Nero, a cat named Ember and a horse called Fez.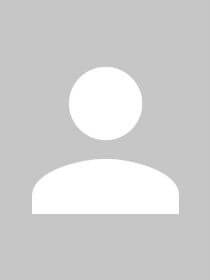 Kirsten
Bio
Kirsten was born in Canberra and has been in the area her whole life. Kirsten has a Diploma of Applied Science in Animal Technology, Certificate IV in Veterinary Nursing, Certificate IV in Training and Assessing and a Bachelor of Agriculture. Before joining the West Queanbeyan team in January 2010, she worked at the ANU as an Animal Technician, Training Co-ordinator and Supervisor for 7 years. Kirsten loves to socialise with friends, go to country races, water-ski and just enjoy the outdoors. She has a horse called Bella and has two cats with her partner; Bullet and Tiger.