Contact Our Friendly Team
Our Opening Hours
Monday – Friday 8:00am – 6:00pm | Saturday 8:30am – 2:00pm | Sunday 2:00pm – 5:00pm (emergencies only)
Public Holidays 3:00pm – 5:00pm (emergencies only)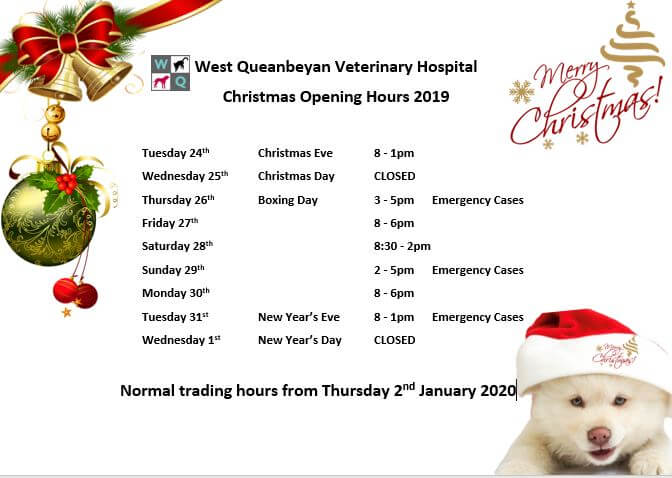 Opening hours
Mon - Fri: 8:00am - 6:00pm
Saturday: 8:30am - 2:00pm
Sundays: 2:00pm - 5:00pm
(emergencies only)
Visit us
158 Uriarra Road
Queanbeyan
NSW 2620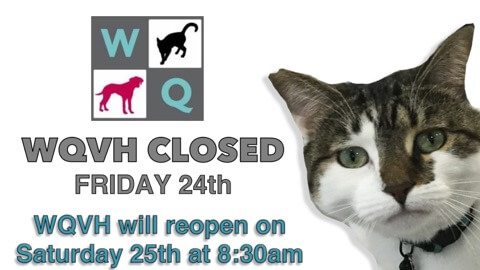 CLINIC UPDATE
**************WQVH CLOSED FRIDAY!**************
Thank you!!
All the kind words of support and offers of help, have been greatly appreciated. All our Patients, staff and of course Nurse Norma are Safe!
With the fire being down graded to "ADVICE", Thanks to our Firefighters 🚒 We have taken into consideration the past 2 days, toxic smoke and current worrisome conditions, and have made the decision with the best interest of our staff and patients, to remain closed tomorrow.
We hope to reopen on Saturday 25th at 8:30am, however, we may have to reassess the situation on the day. WQVH will advise all clients who are booked in for consultations via text message should the need to reschedule appointments be necessary.
We appreciate your understanding during this time and extend our apologies for any inconvenience caused.
Stay safe everyone WQVH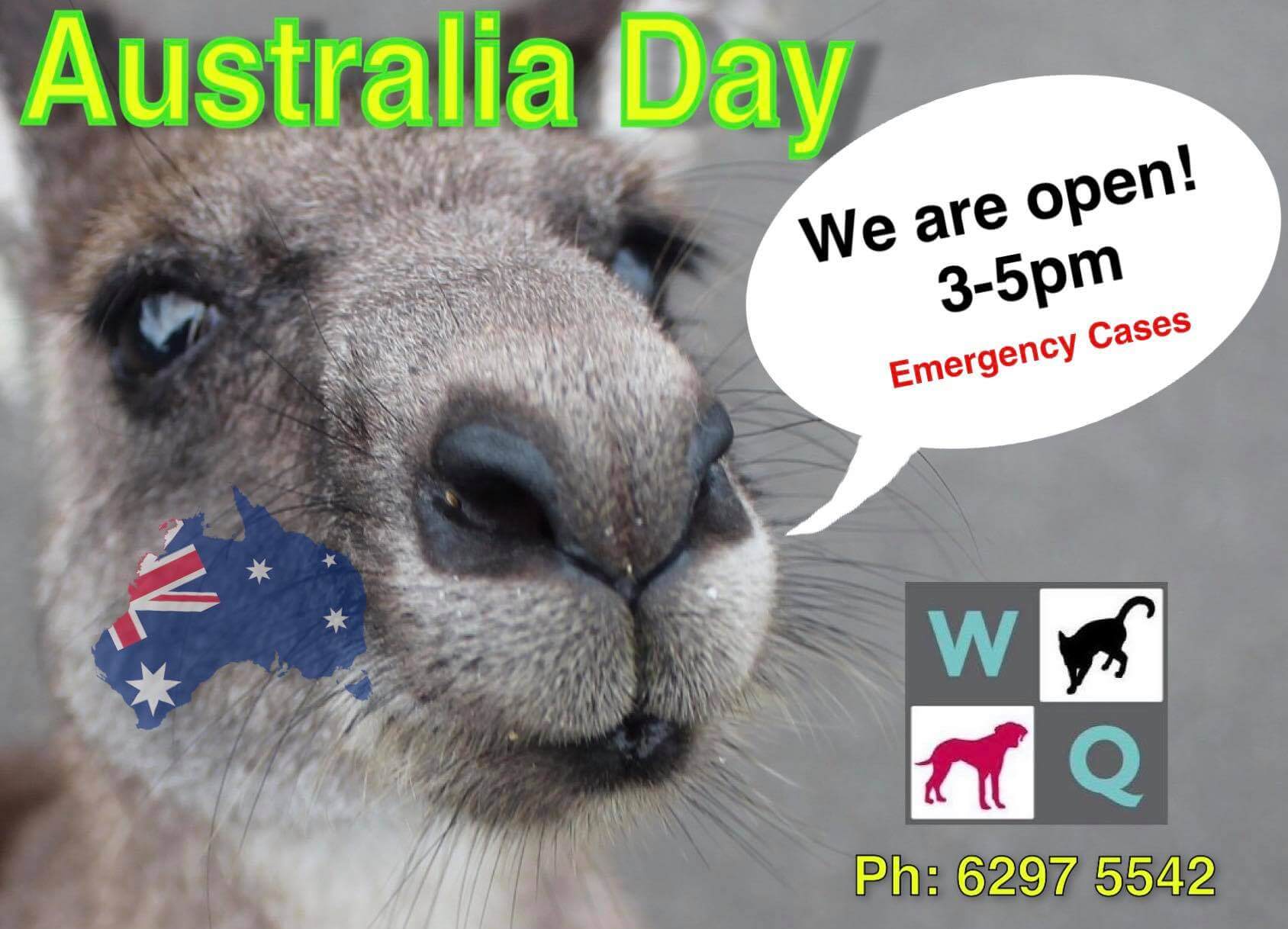 Australia Day 2020 Long Weekend Opening Hours 2020