Contact Our Friendly Team
Our Opening Hours
Monday – Friday 8:00am – 6:00pm | Saturday 8:30am – 2:00pm | Sunday 2:00pm – 5:00pm (emergencies only)
Public Holidays 3:00pm – 5:00pm (emergencies only)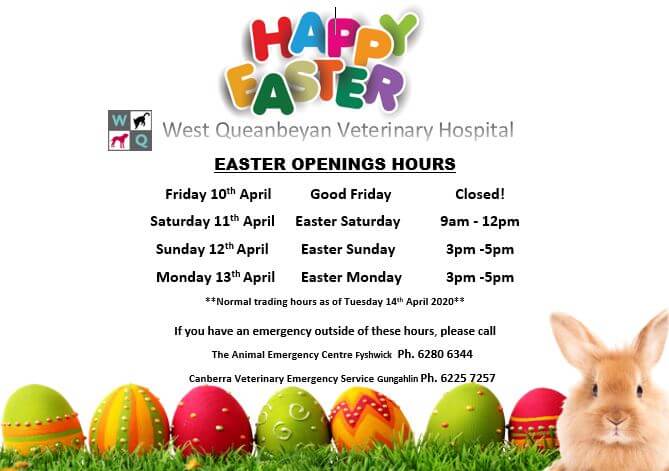 Opening hours
Mon - Fri: 8:00am - 6:00pm
Saturday: 8:30am - 2:00pm
Sundays: 2:00pm - 5:00pm
(emergencies only)
Visit us
158 Uriarra Road
Queanbeyan
NSW 2620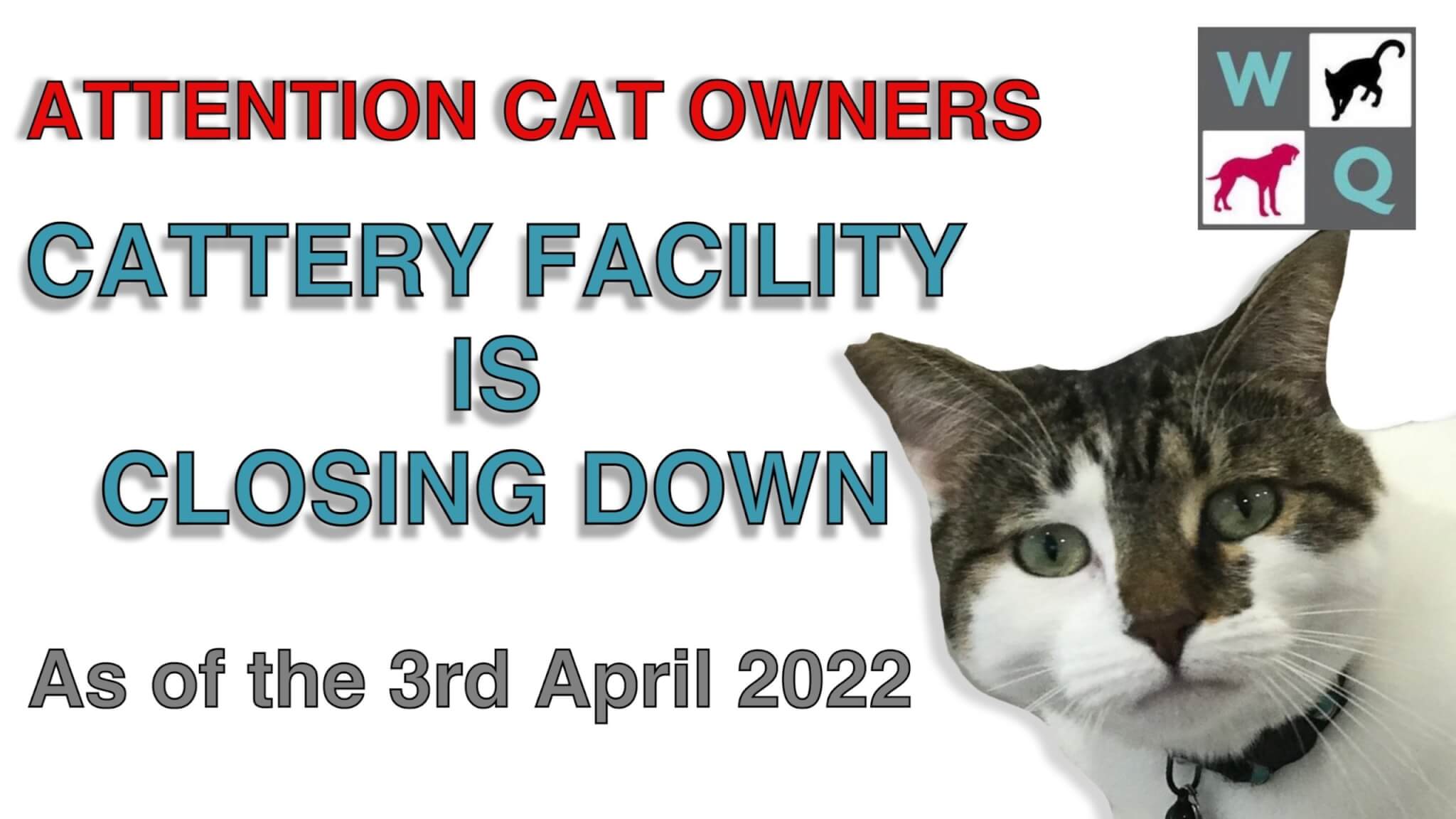 ZERO CONTACT CONSULTATIONS
16th February 2022
WQVH Cattery Closure
Due to the extraordinarily high and ever-increasing demand placed on our clinical services, facility and team, West Queanbeyan Veterinary Hospital (WQVH) has made the decision to direct all our available resources towards our core purpose, which is the routine care and treatment of sick and injured pets. As a result, we have made the decision to close our cattery boarding facility.
The closure of the cattery makes way for WQVH to begin working towards opening up a separate cat treatment space within the building. This Cat Hospital will improve on our current facility by allowing us to fully separate our feline patients from our canine patients when they are admitted for treatment within the clinic and is aimed at reducing the stress levels of our feline patients whilst they are in our care.
WQVH will, as always, do our best to remain available for you and your pet during times of sickness and to look after his/her preventative health care needs.
The Cattery will officially close as of the 3rd of April 2022. Until that date, we will continue to provide boarding facilities as normal. We will continue to provide boarding for cats who require regular medicating for the ongoing treatment of Diabetes.
There are a number of boarding facilities in and around the Queanbeyan and Canberra region. Below is a list of facilities close to Queanbeyan.
Cattery Boarding Facilities:
- Canberra Pet Care Phone: 02 6298 1555
- Ava & Archer Cat Boutique Phone: 0425270242
   (Boarding Facilities Opening Soon – 5th April 2022)
- Purr Luxury Cat Hotel Phone: 0427 800 990
- Curtin Cat Care Phone: 02 6282 1490
 - The Mews Phone: 0409 099 550
 - Bendora Cat Flats Phone: 02 6241 1042
WQVH thanks you for your continued support and understanding during this time of transition.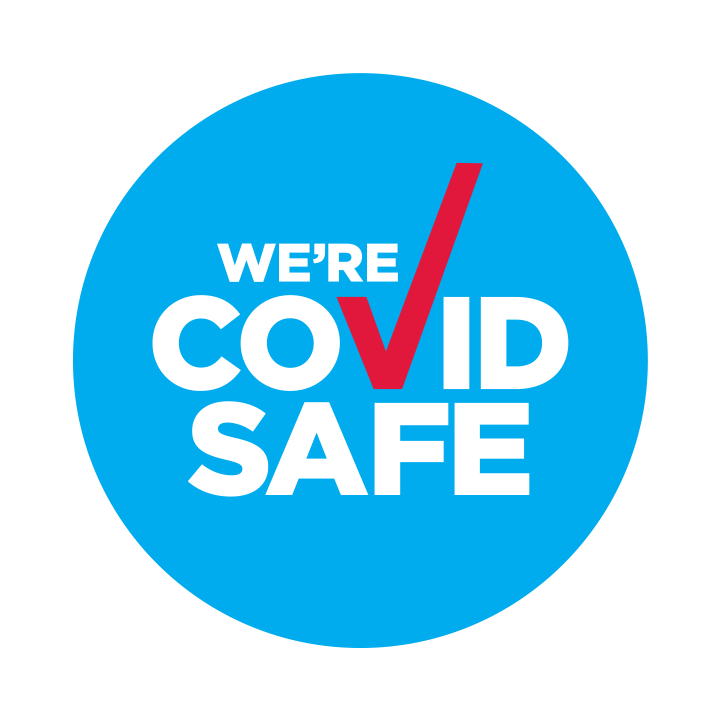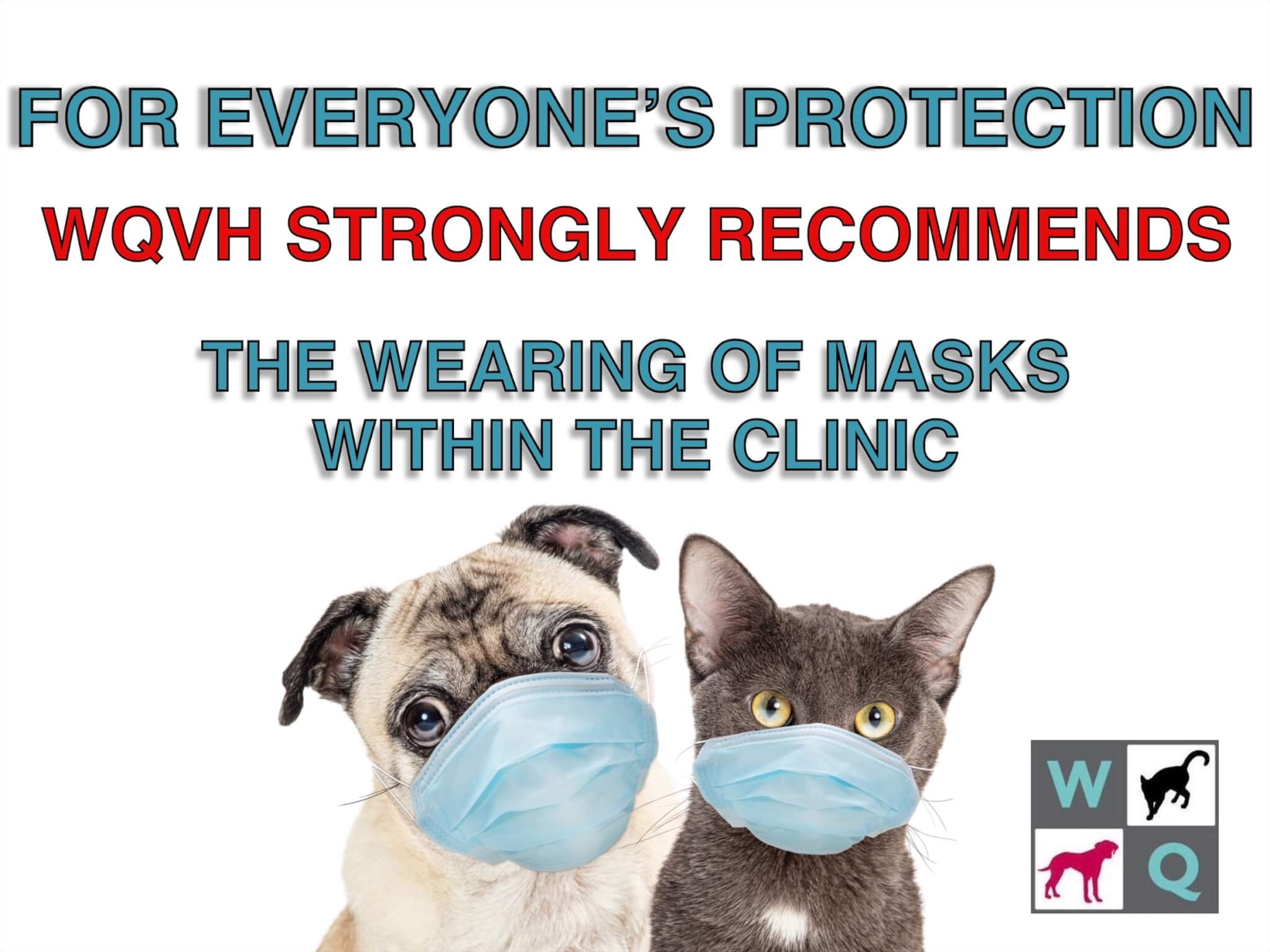 Your Title Goes Here
After hours Emergency Care Facilities
Southside
Northside