Contact Our Friendly Team
Our Opening Hours
Monday – Friday 8:00am – 6:00pm | Saturday 8:30am – 2:00pm | Sunday 2:00pm – 5:00pm (emergencies only)
Public Holidays 3:00pm – 5:00pm (emergencies only)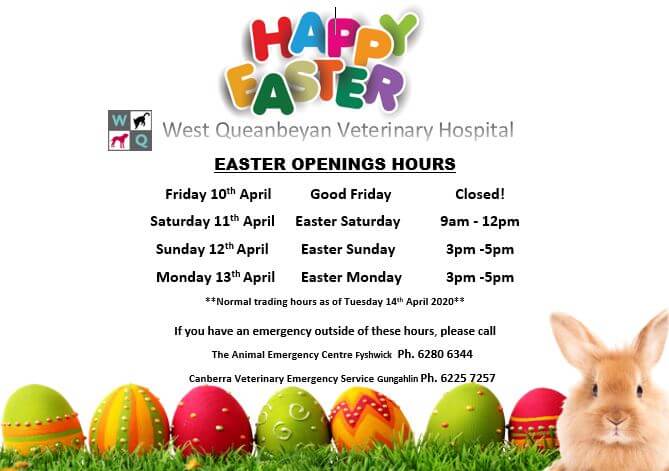 Opening hours
Mon - Fri: 8:00am - 6:00pm
Saturday: 8:30am - 2:00pm
Sundays: 2:00pm - 5:00pm
(emergencies only)
Visit us
158 Uriarra Road
Queanbeyan
NSW 2620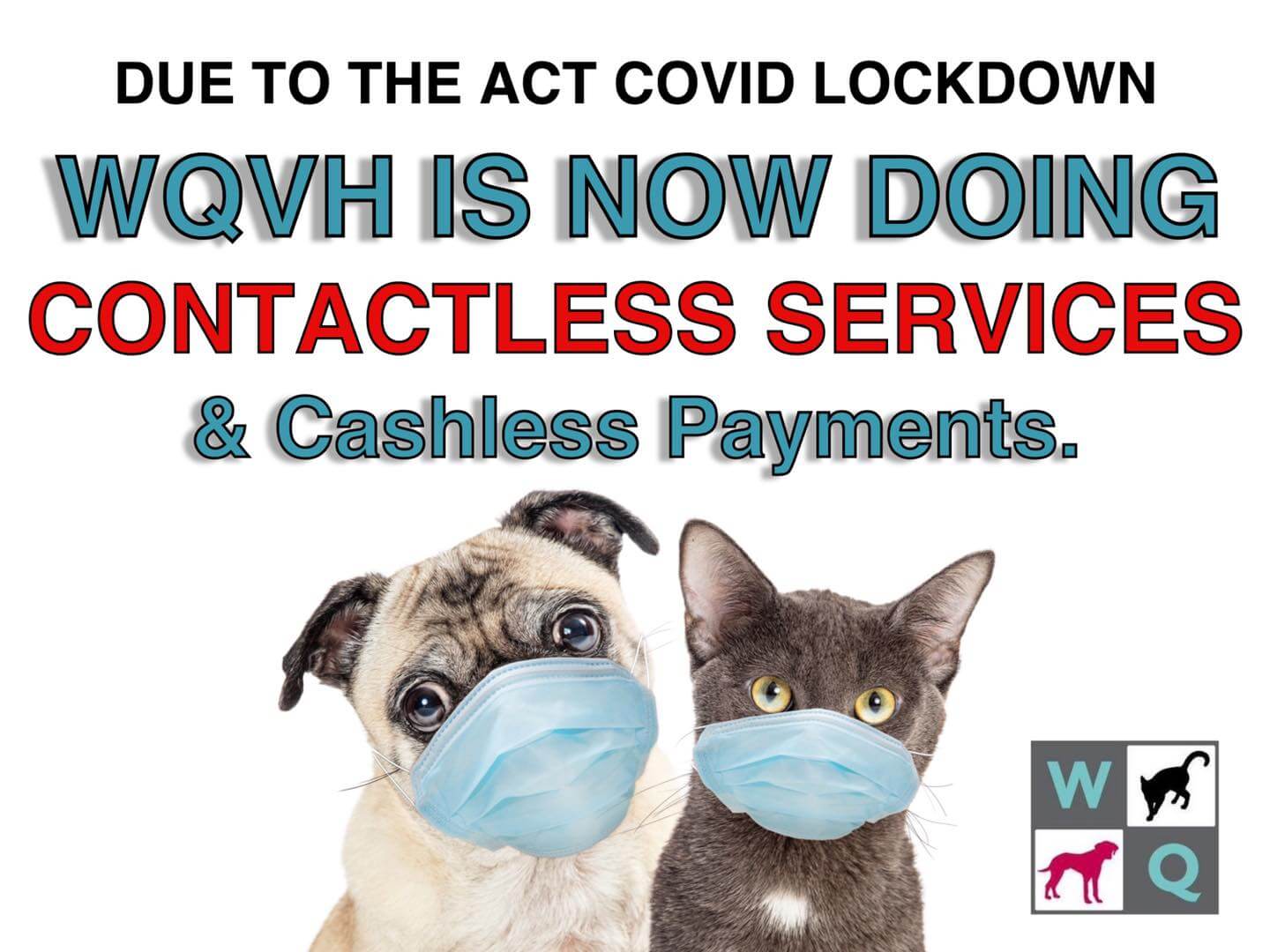 ZERO CONTACT CONSULTATIONS
12th August 2021
**CLINIC COVID 19 UPDATE**
Due to the current ACT Lockdown and in the interest of protecting both our clients, community and staff members, WQVH will now be providing CONTACTLESS SERVICES and prioritising URGENT and ESSENTIAL CASES.
Standard procedures will be rescheduled over the next few days as we acclimate to providing contactless services and thank our clients in advance for your continued patience and understanding during this time.
How will Contactless Services work?.
On arrival remain in your car.

Check in using the QR Code located on bollards

Call  the clinic to advise of your arrival 6297 5542

Our reception team will organise for you to take your pet to meet a team member who will receive them at the clinic door - Face Masks MUST be worn - please ensure they are on BEFORE exiting your car.

Please return to your car and await the Veterinarians call.

The Veterinarian will call you and begin the consultation.

Once the consultation is complete, the Veterinarian will then place your call on hold and our reception team can then arrange any required recheck appointments and take payment over the phone and advise you when to proceed to the clinic door to pick up your pet.

If you are unwell and your pet needs care, we ask that you advise our reception team and arrange for a 'well' person to bring your pet to the clinic. If this is not possible, please advise our reception team and we can make alternate arrangements.
Again WQVH thanks you for your continued patience and understanding during this time
ACT Clients CAN still attend the clinic for essential animal Welfare Reasons - you must complete an entry into NSW Declaration click the link below
https://www.service.nsw.gov.au/.../complete-nsw-entry...
More information on COVID 19 Restrictions available at:
 https://www.covid19.act.gov.au/.../seven-day-lockdown-for..
Click here for more information regarding WQVH & COVID-19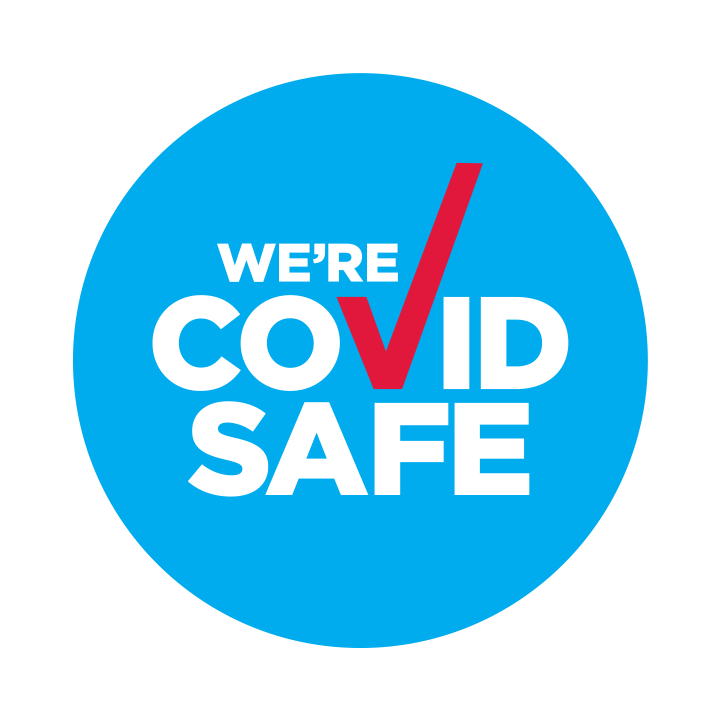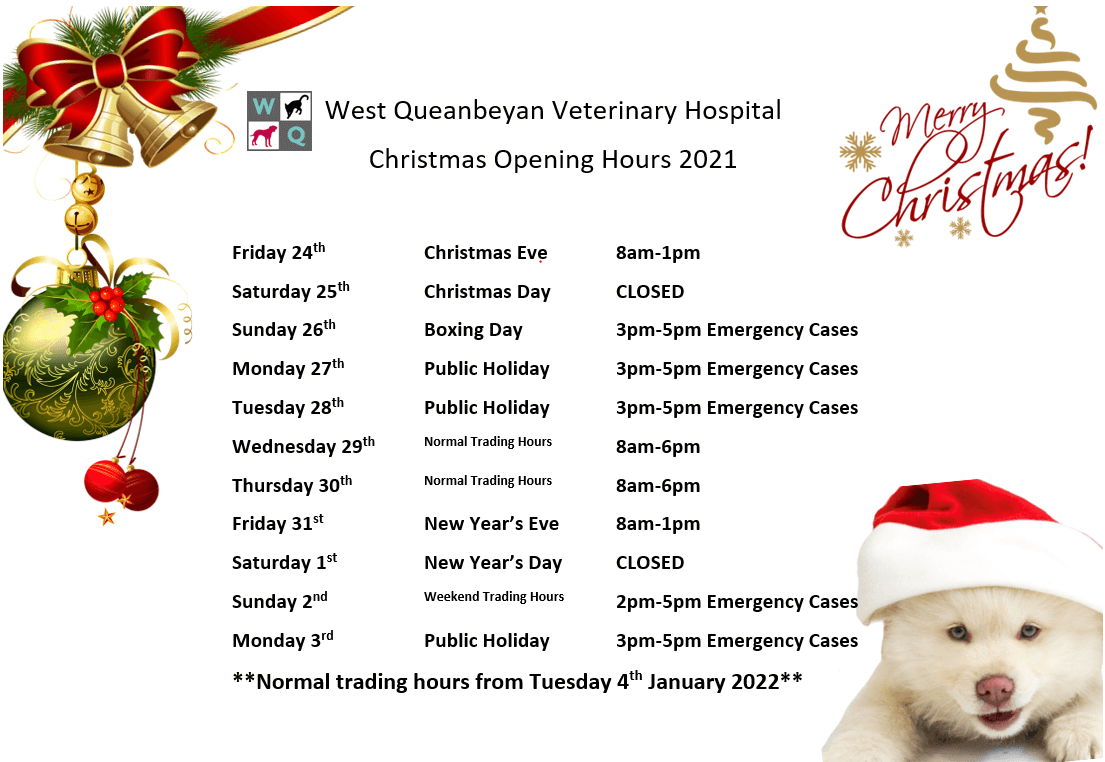 Your Title Goes Here
After hours Emergency Care Facilities
Southside
Northside